Monster
Resume Search

Transformed an 18 year old legacy search interface into modern day user interface



A sleek and simple new interface to find your next hire with an all new AI Search technology that makes it easy and quick to find the talent matching any job requirement.
Experiences
Here, the web application is loading
Once loaded, it starts by asking simple inputs for keywords
As interactions increase, it suggests further steps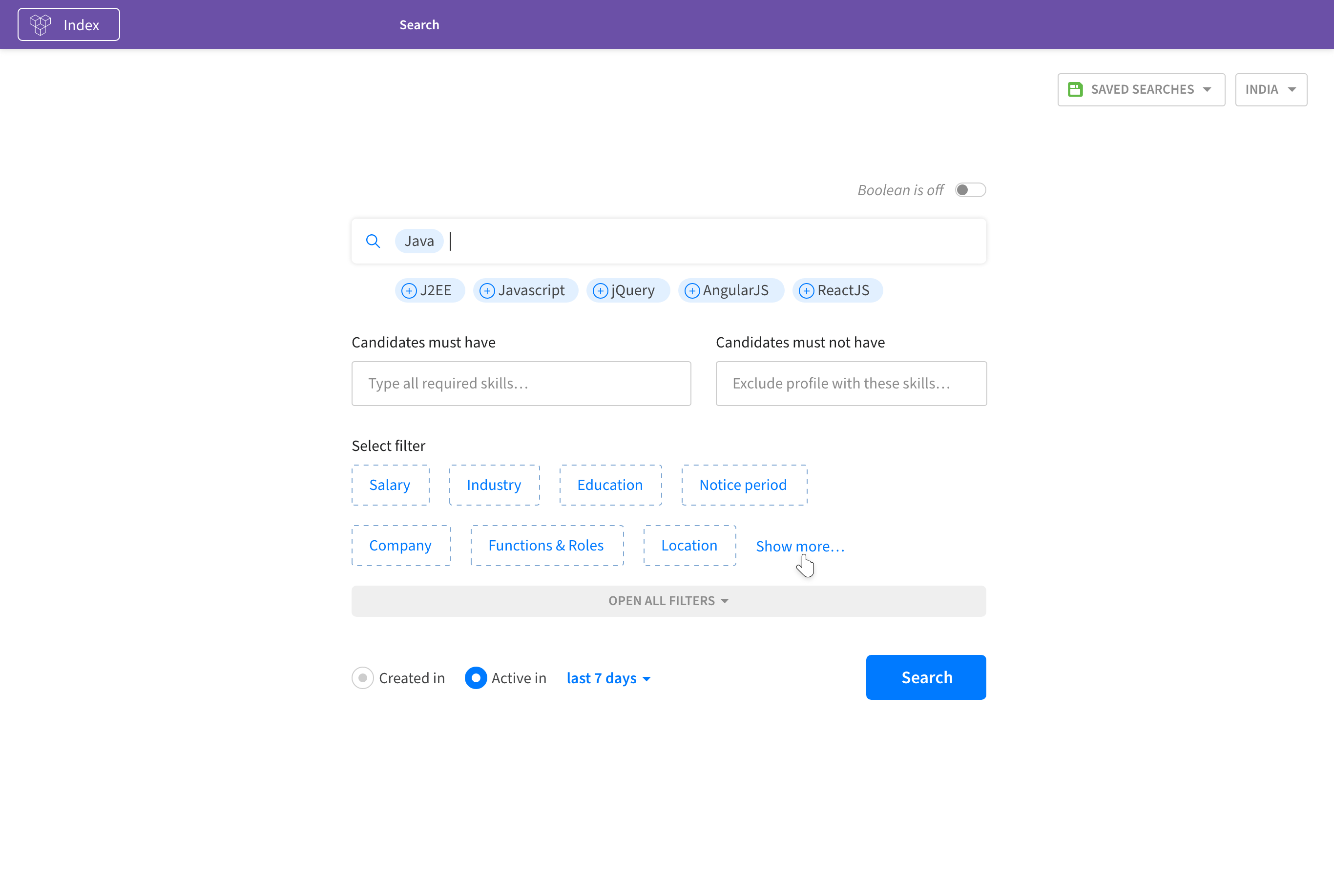 and starts building an entire search criteria for the monstrous database
Filters like location, experience and salary could be pulled into this build as you go experience...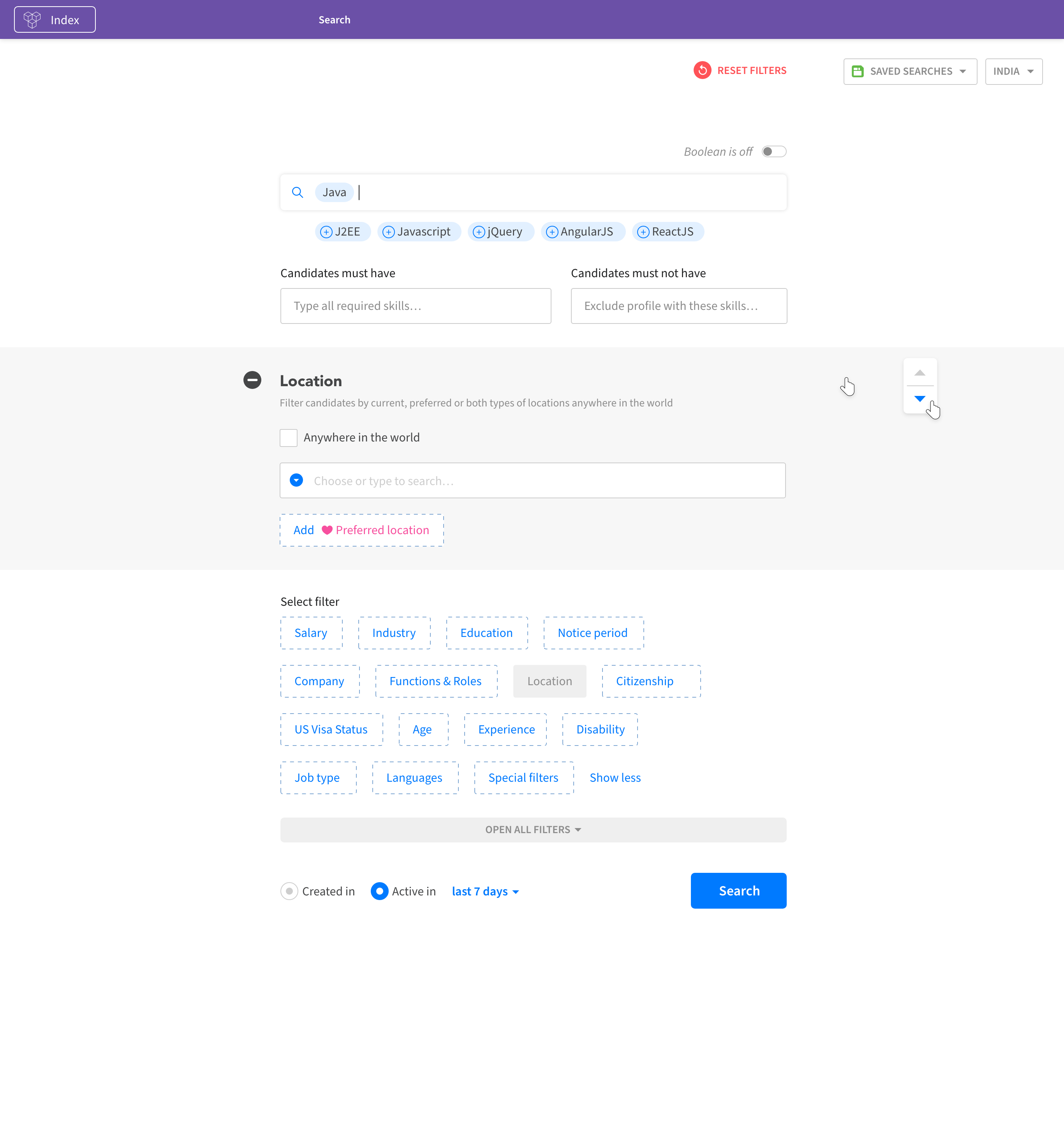 Finally, should the user desire, here's the entire form with all possible filters.
Results
There was an uptick of 300% more accurate searches with this version, and the qualitative feedback was extremely positive.